Mrs. Baker - Room 32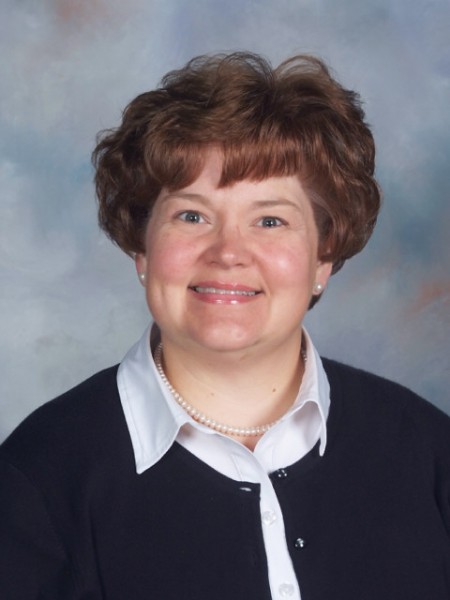 Background
Welcome to Mrs. Baker's third grade classroom!
This is my 27th year at St. Vincent de Paul.  I teach English to all third grade students.  I also teach religion, reading, math, spelling, handwriting, and vocabulary to my homeroom students.
I hold a BFAE from Wayne State College in Wayne, NE.  Before I came to St. Vincent, I was the 6-12 grade band director and 8th grade reading teacher at Aquinas Catholic Schools in David City, NE.
Our class motto is:  "Do my best, be my best.  I can do all things through Christ who strengthens me."  The students are encouraged to apply this motto to all aspects of their life.
"Do Small Things With Great Love" is our school theme.  What an amazing year this will be as we learn to show love to others through the little things we do each day!
Please feel free to contact me by email or by telephone (402-492-2111 to leave a message) if you have any questions, concerns, or comments about your child.

Classroom Information and Links
Mrs. Rakoczy is my full time teacher associate.  This is her 12th year as an associate at SVdP, and her sixth year in grade three.  Prior to joining the third grade team, Mrs. Rakoczy spent six years as a Kindergarten TA.
There is a lot to learn and do this year!  Some exciting concepts in third grade include cursive handwriting, multipication, and division.  Students begin the transition to a more digital-based classroom with the use of their own Chromebook and by using Google Classroom.  We will work together to develop the academic, social, and organizational skills needed to become a successful student and citizen. 
Prayer is included in every facet of the school day.  In addition to morning prayer and prayers before classes, we pray the Angelus with our lunch prayer and a decade of the Divine Mercy Chaplet at the end of each school day. 
For extra practice with spelling words, click here.